About us
Welcome to Queen City Tennis!
Charlotte's leading retail shop for tennis enthusiasts. For tennis equipment, apparel and expert advice, our friendly professional staff is here to help.
We offer the latest technologies in tennis equipment with 7 Master Racquet Technicians on staff. Our professionals have the highest certification in Charlotte for comprehensive racquet stringing services. At Queen City Tennis our team is here to help you get the most out of your game, whether you're a beginner or seasoned tennis player. 
Queen City Tennis has the newest products first in tennis with a large selection of tennis balls, racquets, shoes, top-tier apparel and accessories in a multitude of high-quality brands. Some brands we have in the shop and online include the following: Adidas, Asics, Babolat, Head, Kswiss, Mizuno, Nike, Solinco, Wilson, and Yonex.
Queen City Tennis Shop has 2 full-service tennis retail stores in Charlotte, North Carolina. Owner Mike Leffke (USPTA-1) has been a member of the Charlotte tennis community for more than 10 years.
New for 2020!
We are pleased to now offer online sales through our website throughout the United States of America!
***IF YOU DO NOT SEE SOMETHING YOU ARE LOOKING FOR, PLEASE GIVE OUR STORES A CALL! NOT ALL PRODUCTS WE OFFER ARE ON OUR WEBSITE. IF WE DO NOT CARRY SOMETHING THAT YOU ARE LOOKING FOR, THEN WE CAN TRY TO GET IT FOR YOU!

Queen City Tennis Shop offers racquet services for customers of all levels. Master Racquet Technicians are available to assist all customer needs.
Professional Racquet Stringing
Queen City Tennis Shop has multiple certified stringers on staff who are all qualified to provide accurate, quality string jobs. We make it a point to calibrate our Wilson Baiardo Stringing Machines on a weekly basis to ensure consistency. We have over 40 different types of strings to choose from and we always guarantee a 24 hour turn around for all string jobs. All of our stringers are uniquely qualified to assist in choosing the best "setup" for each customer's racquet. We keep track of your stringing history and also offer a loyalty program that rewards frequent string breakers!
ALL NEW CURRENT MODEL RACQUET PURCHASES INCLUDE

FREE LABOR

FOR THE FIRST STRINGING!!

LOOKING FOR CERTAIN RACQUET SPECS??? FEEL FREE TO CONTACT US AND WE WILL PULL THE RACQUET FROM OUR STOCK THAT IS AS CLOSE TO THE SPECS YOU DESIRE, 

FREE OF CHARGE!
Racquet Customization
Queen City Tennis Shop takes pride in customizing racquets to fit our customers needs. Whether you are looking to add weight to increase power or you just want to experiment with different lead tape applications, our Master Racquet Technicians can make it happen. We can also match racquets that are different weights to ensure they play as closely as possible to one another. The goal is to get our customers as comfortable as possible with their equipment!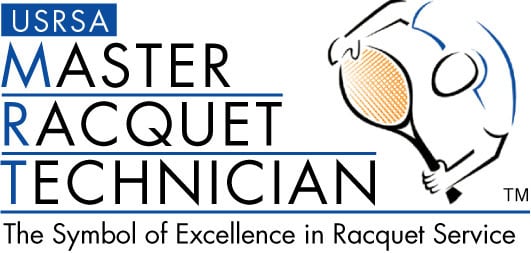 Footwear (currently available in store only)
Having the proper tennis shoes is an important ingredient to a successful tennis player. Queen City Tennis shop is here to help answer all questions regarding our footwear. Lots of thought goes into our footwear selection. If we don't have a particular shoe, feel free to ask us why!
Bags (currently available in store only)
What is the use of having a racquet without a proper tennis bag to store it in when going to and from the court? We actively stock a wide array of bags ranging from the following: tote, backpack, boutique backpack, 3/6/9/12 pack traditional tennis bags, as well as other styles and designs!
Clothing (currently available in store only)
We stock a variety of men's and women's top and bottom clothing designs from Nike and Adidas.
Demo Program (currently available in store only)
Try before you buy! Queen City Tennis Shop offers the best demo program in Charlotte. All new racquets that are available for sale are available for demo. What makes our demo program the best?? All demo charges get credited back to you at the time of purchase! We want our customers to feel confident with their racquet purchase so we encourage you to take your time in deciding on a new racquet. We carry all of the latest models from from the most reputable brands!